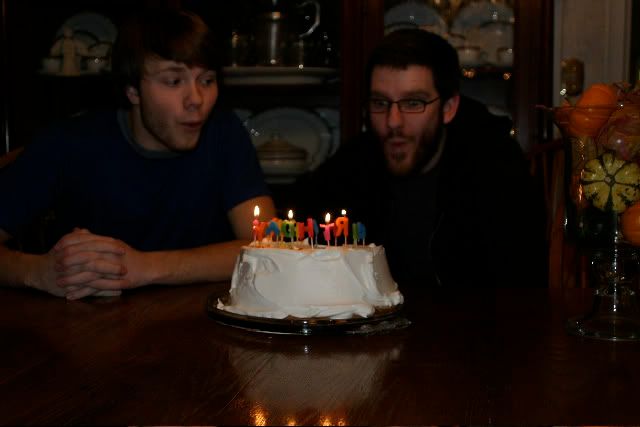 Happy Birthday to my husband and my amazing little brother. You guys rock! I don't know what I would do without you!
Last year we celebrated with a joint party, but this year my brother won't be able to attend because he is studying abroad. I'm so proud of you, Austie, and jealous that you will be in one of my favorite cities!
Dave, every year with you is more fun than the year before. I love you!