My wonderful little sister took a break from studying this weekend and flew in to spend the weekend with me. Since my husband was in Denver for a conference, we felt free to engage in plenty of girly activities. We went shopping, of course, and visited Eastern Market. But you would be proud of us for hiking 10 miles on Saturday!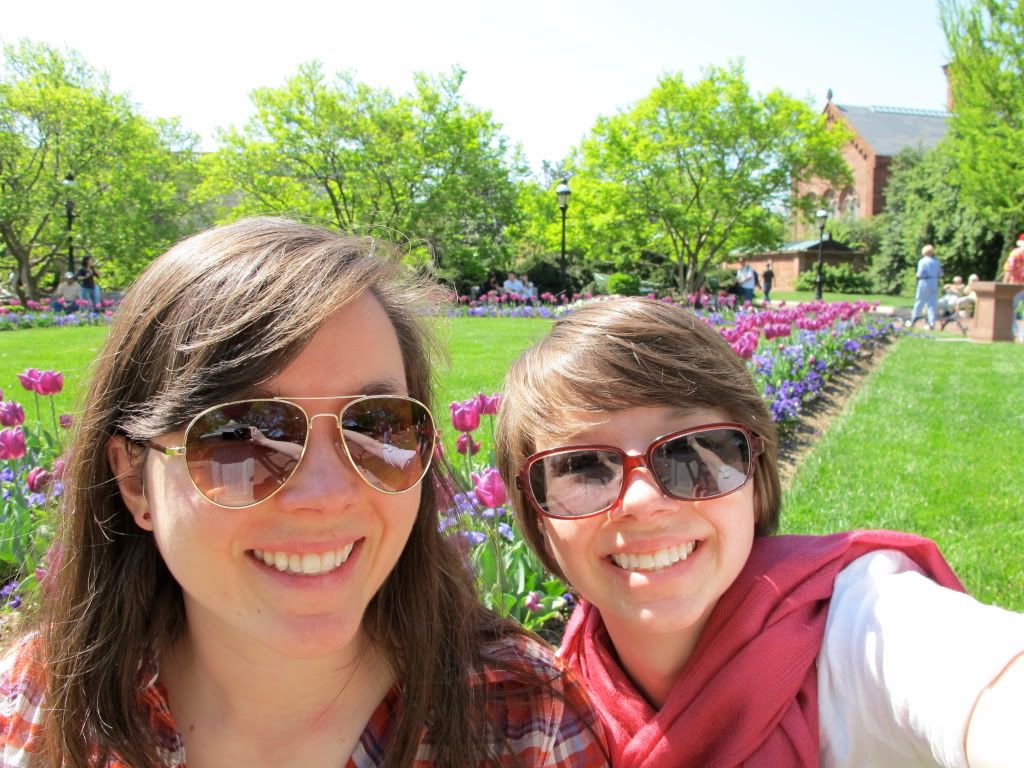 We had dinner at
Eatonville
, a whimsical and hip restaurant near U street devoted the life and works of Zora Neale Hurston (one my my favorite authors). It seemed fitting since both my sister and I attended undergrad in the South and have a southern Granny who cooks up a storm every time we visit. There has been a lot of buzz about Eatonville, but it definitely lived up to my expectations.
I hope you all had a wonderful weekend!! I've been smiling all day even though it's a Monday.