For two people who have never been to Asia, my husband and I sure cook a lot of Asian food... Which is why we were so excited when our friend, Dusty, gave us the Wagamama cookbook as a gift for hosting him on his recent trip to Israel.
The three of us spent a summer in London in college where we became acquainted with the Japanese chain restaurant Wagamama. We recently attempted the first recipe out of the cookbook, a miso ramen soup. We couldn't find all of the ingredients (the local health food store is under renovation) and we substituted tofu for chicken, but the end product was very tasty!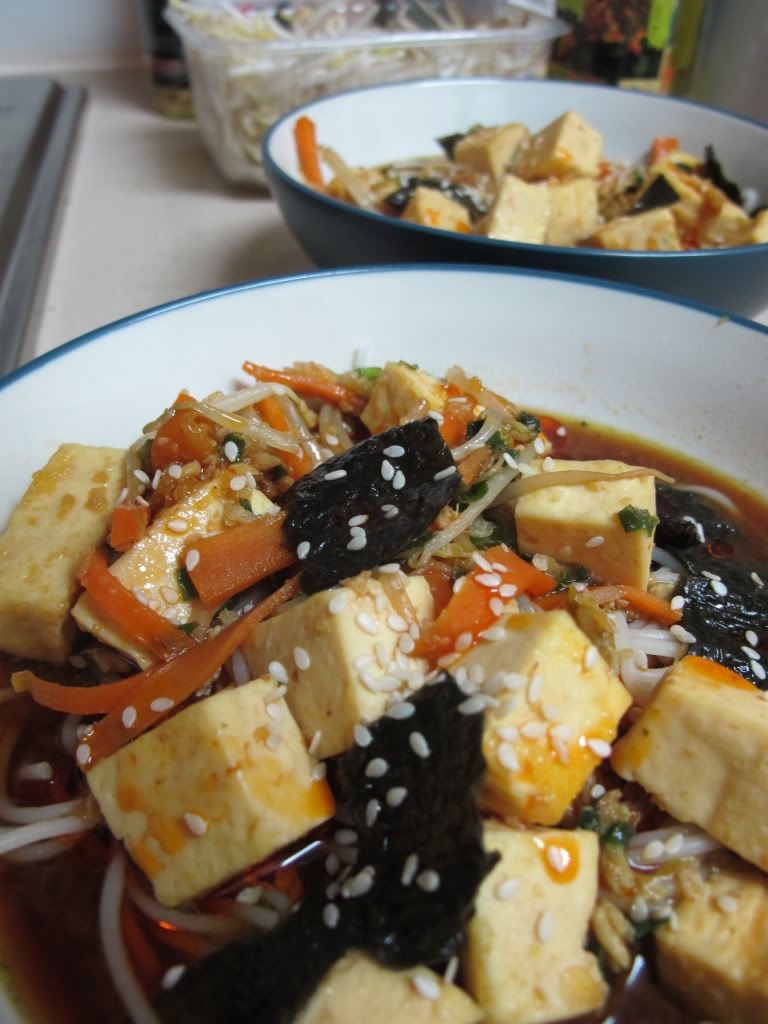 Bon Appetite; or, as they say here, "B'tai Avon!"