One of the neat things about living in Israel is that you are a short flight to so many interesting locations. Last weekend, we got to realize a longtime dream to visit Istanbul, Turkey. Seriously, folks, we have owned a Turkey guide book for six years!
I wouldn't necessarily recommend going to Istanbul in February because (get this) it is FREEZING COLD. But, on the bright side the prices are a cheaper and it is definitely not as crowded.
My favorite memory of Istanbul is the Hagia Sophia. It is one of the most beautiful things I have ever seen. You walk in and you are speechless, surrounded by gold and light, looking up at a ceiling that seems to float in the ether. Well, the pictures simply don't do it justice, but I will share our attempts to capture it.
The Hagia Sophia was originally built in 360 AD and it changed the history of architecture. The one we saw was the third structure to stand on that ground (built in 532 AD). It suffered from earthquakes and was converted into a Catholic church, a mosque, and now a museum.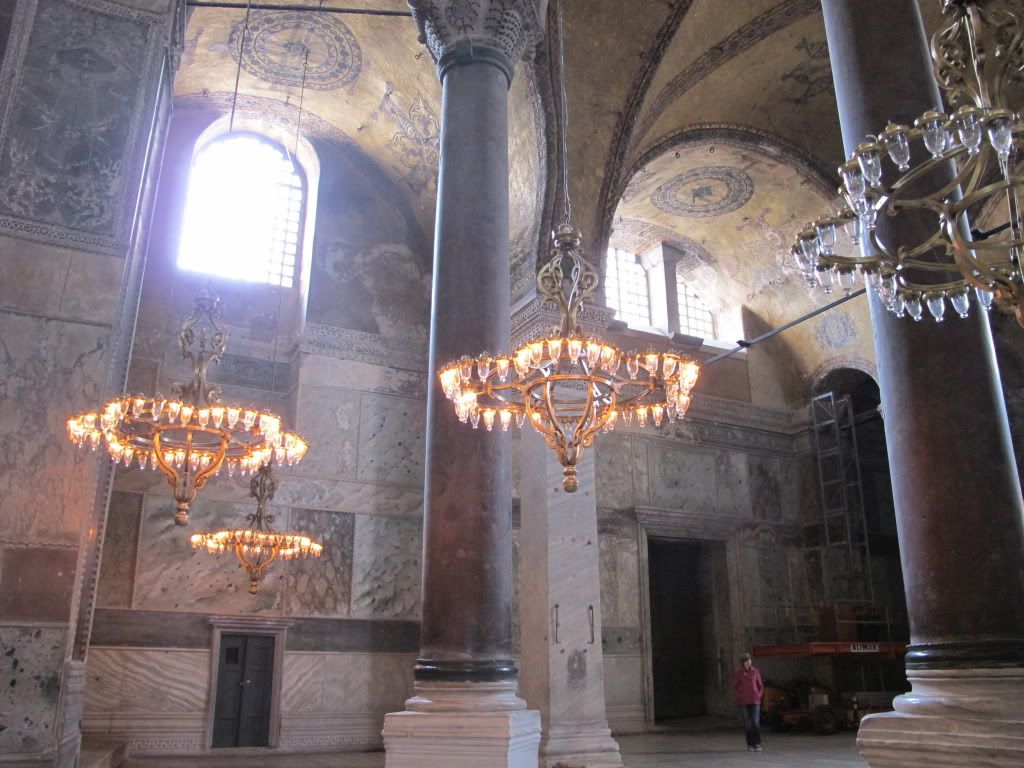 This picture (below) is the interior of the Blue Mosque, or the Sultan Ahmed Mosque, which sits across from the Hagia Sophia. It was built in 1616 AD.
Other highlights of the trip: dinner at a tavern in Beyaglu and a cruise of the Bosphorus. Below is my husband's favorite picture from the weekend.