I am excited to announce that Lime of Sight will be offering its first ever giveaway!!!
One lucky reader will receive a copy of
Sakura Review
, a DC-based literary journal featuring short fiction and poetry from writers across America and the delightful artwork and design of Joel and Ashley of
This Paper Ship
. Each copy also comes with a bookmark designed by This Paper Ship. Last night the editors revealed the inaugural issue with a launch party (which I epically failed at documenting).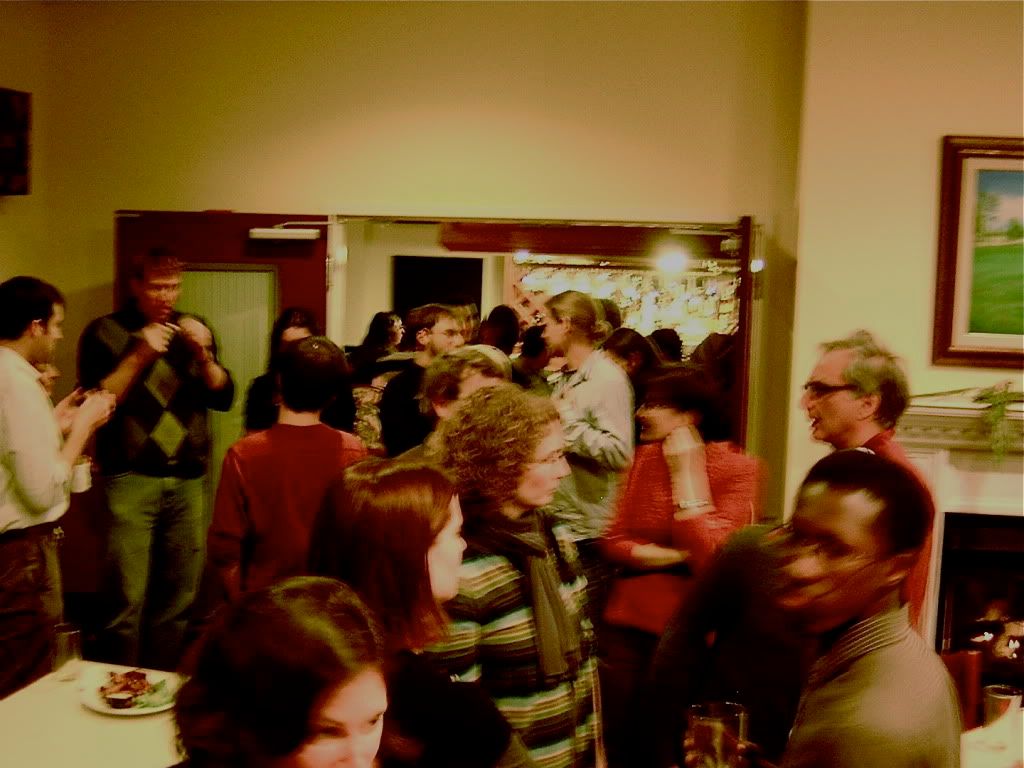 Please comment below for your chance to win a copy. If you are not a regular blogger, you may comment by selecting "Anonymous" on the drop down bar, but be sure to sign your first name and last initial along with your e-mail. Let me know if you post about this giveaway on your blog or on Facebook and you will receive an extra entry in the drawing.
A winner will be randomly chosen on Monday, December 21st and notified by e-mail. Copies available for purchase via the
Sakura Review
website. Creative submissions for the second issue are currently being accepted.