I haven't been to work since last Friday morning!?!
The snow here in DC is out of control and the roads really are that bad. The pictures below aren't from the set of the newest post-apocalyptic film, or even a ski slope as you might suspect. They were taken in MY NEIGHBORHOOD where people have abandoned cars, shopping carts, and all hope of ever returning to work (or at least until after President's Day).
Our expedition led us to the nearest grocery store, which was sold out of milk and eggs--but we managed to get the "essentials."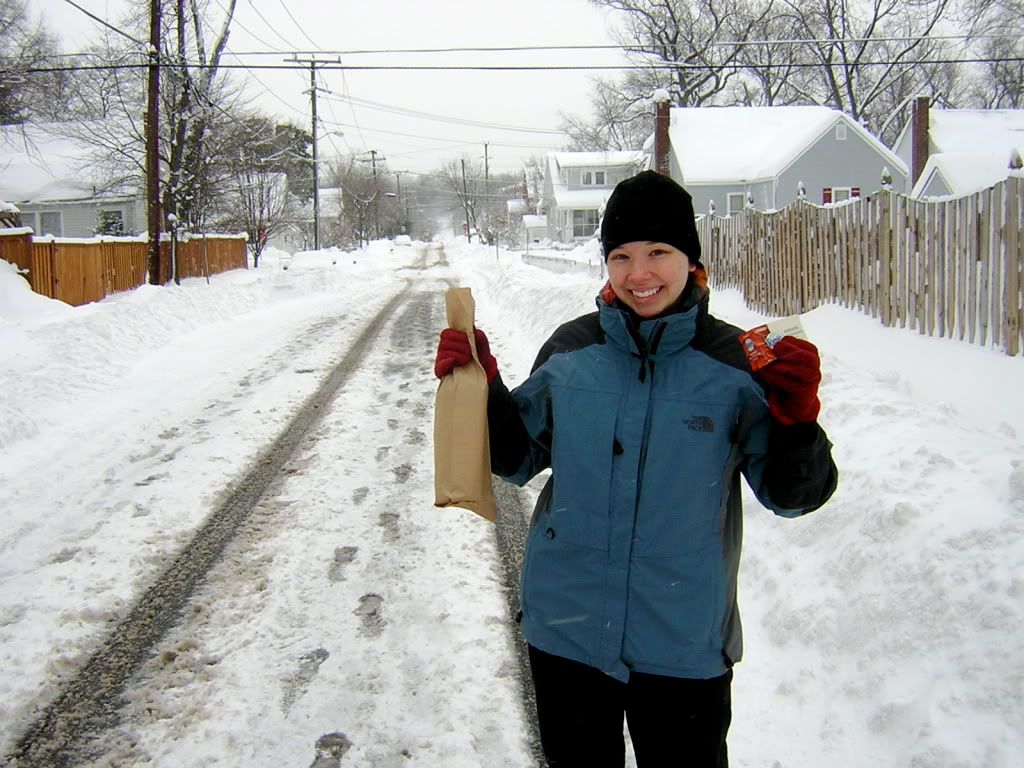 I hate to sound ungrateful for the snow-cation, punxsutawney phil, but I'm looking forward to things going back to normal around here.